Detail Product
Always keep your car organized & tedious every fishing trip, prevent accidental bending or snapping of your beloved fishing rods with the all-new Fishing Rod Strap.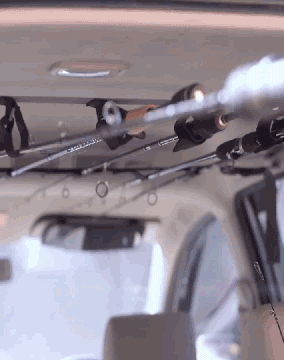 It is a pair of flexible straps that hold your fishing rod safely & firmly inside your vehicle. The strap has enough length that holds perfectly even on the rockiest and bumpiest road.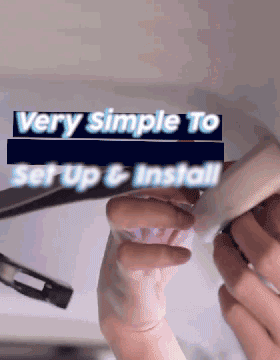 Ideal to install in SUV, MPV, RRV, Minivan & any types of vehicle that have a considerable amount of space at the back.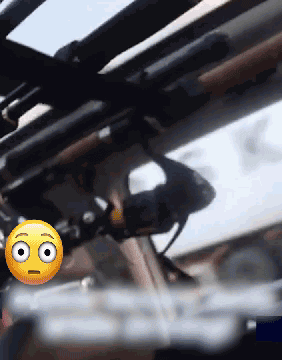 FEATURES
Organize Rods
Hold rods in place and saves a lot of space.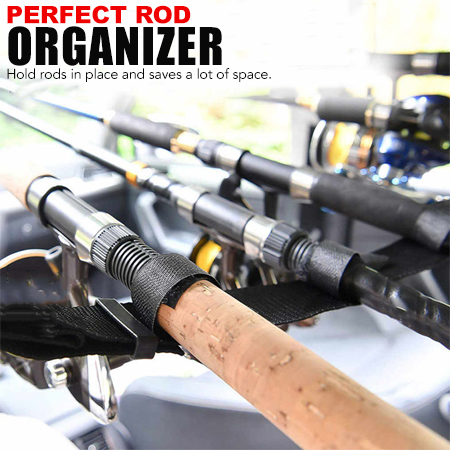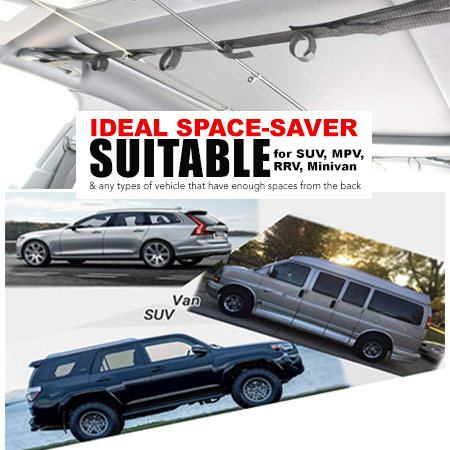 Prevents Rod Breakage
Firmly fix the rod to prevent it from sliding back and forth which can cause bending and snapping.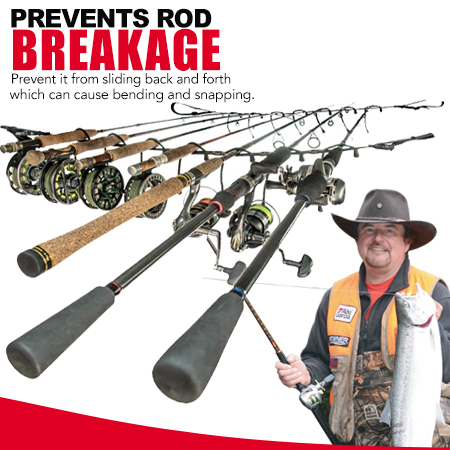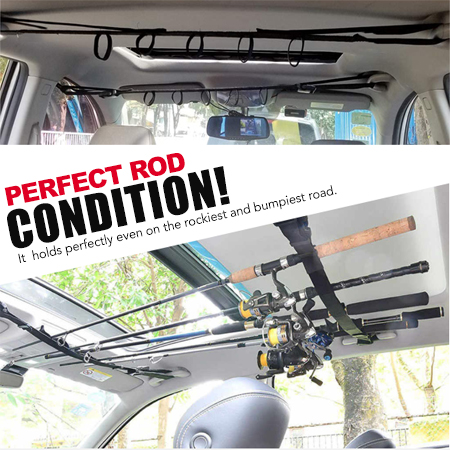 Large Storage Capacity
These straps can hold up to 5 rod and reel combos, which is an excellent way of managing car space.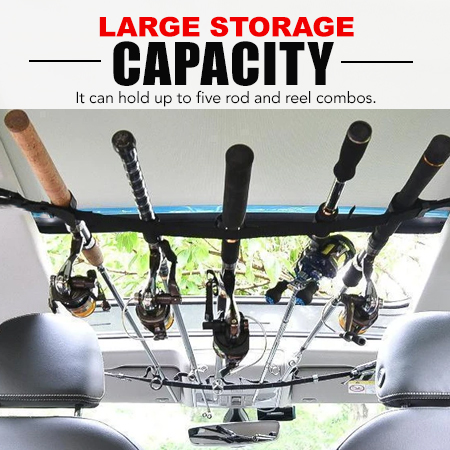 Easy  to Install
Simply wrap and buckle the straps around your vehicle's handles, and strap your fishing rod into the velcro tied slots and done.
SPECIFICATION
Strap Length: Approx. 220m / 86.61ft
Strap Width: Approx. 3.8cm / 1.5in
Velcro Strap
PACKAGE INCLUDES